In 2014, Calvin Klein launched the #MYCALVINS campaign. That meant that everywhere you looked (on Instagram anyway), the famous and the unfamous posted snaps of themselves in…yes, their Calvin [Klein underwear].  The latest iteration of the hugely successful social campaign? Enlisting Solange Knowles and her handpicked crew of singers and songwriters to star in a holiday 2017 campaign.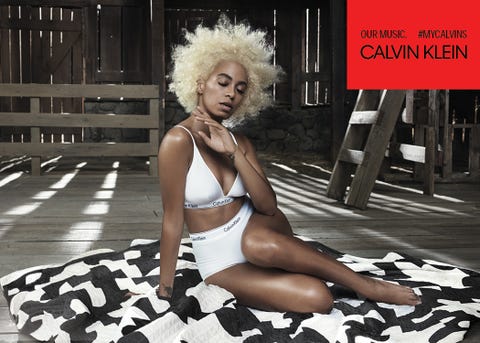 In her Calvins with her crew.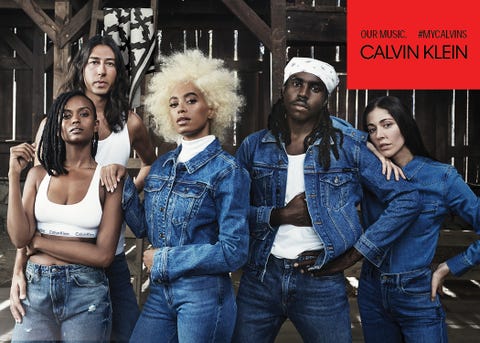 The images of Solange and her crew—musicians Kelela, Dev Hynes, Caroline Polachek and Adam Bainbridge of Kindness—marks the start of the My Family: #MYCALVINS campaign, which puts the focus on the bonds between people rather than just, well, selfies. It's also the first time Calvin Klein has launched a digital first ad campaign, skipping the print launch in favor of a social push.